About the Makestay company:
The MakeStay project is like a private Airbnb which partners creative space owners with artists. Membership includes access to international live/work accommodations, a creative community, plus training and financing programs for both space owners and artists.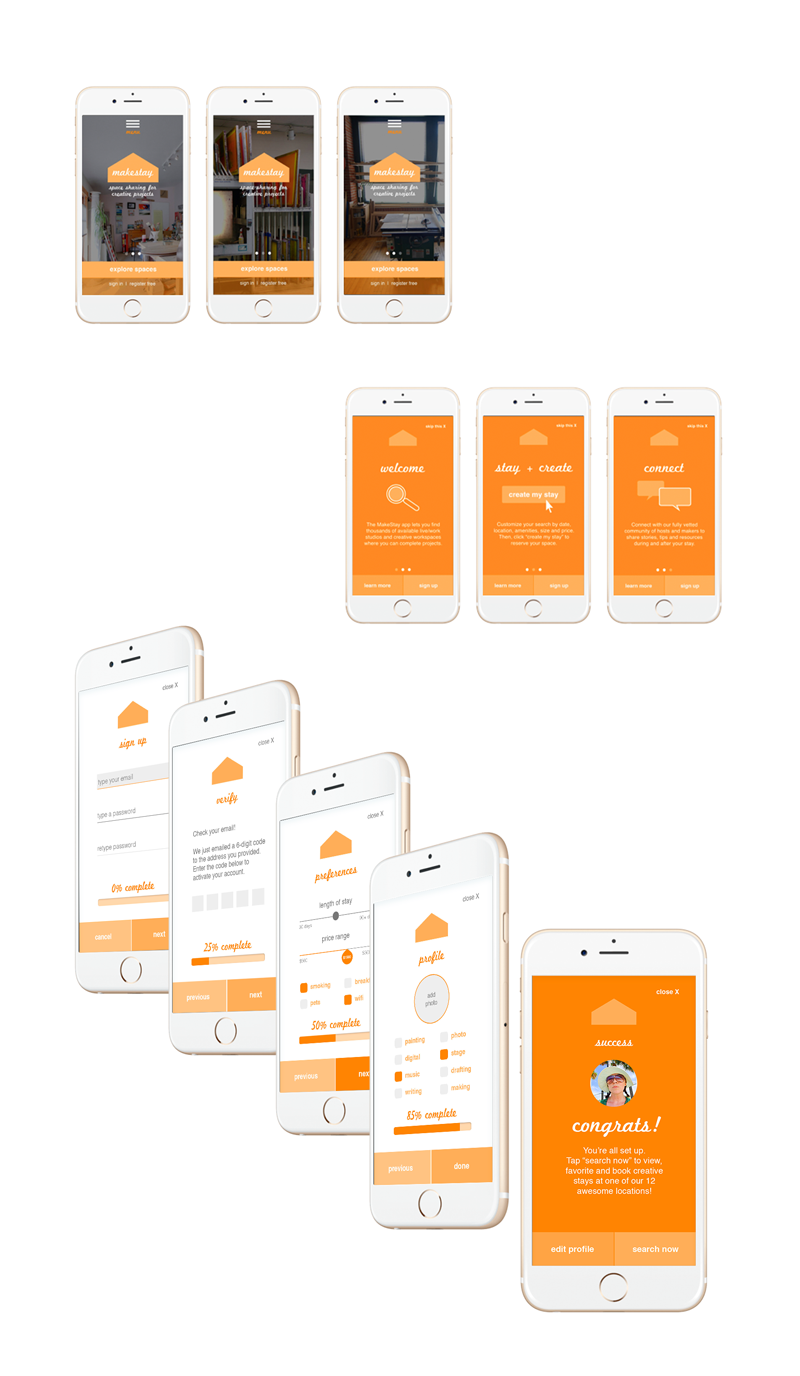 Craft brand colors, logo and messaging, then carry the design through to a finished set of mobile onboarding and welcome modals. Sign-up is free, and required to browse spaces. These designs are intended for pitch presentations as the project acquires seed funding, then will be expanded to include the full app functionality.

I chose a warm tangerine color scheme to suggest "home", and gentle script font for titling. The end user for this product will be artists, and the app should be inviting. The logo shape is simple and house shaped, and the photography shows clear photos of creative spaces, where work can get done.
I designed the welcome modal to have a bright and cheery background color and minimal distractions.
The sign-up modal is crisp and simple with a white background, with just 4 steps including an email verification and immediate profile setup. On success it returns to the bright welcome modal design, and exits to the main app screen, which includes a slideshow of 3 featured spaces, menu and login/learn more options.

View the prototype: